A delegation from China participated in a 5-day Australian geological storage and enhanced water recovery (EWR) study tour. The delegation consisted of representatives from major CCS research, government and industry organisations, including:
Center for Hydrogeology and Environmental Geology Survey, China Geological Survey
Development Institute of Xinjiang Oilfield Exploration and Development Research Institute
Engineering Technology Research Institute, PetroChina Xinjiang Oilfield Co.
Xinjiang Guanghui Group
Xinjiang Guanghui New Energy Co. Ltd.
Mining Technology and Geosciences, Xinjiang University
Institute of Rock and Soil Mechanics, Chinese Academy of Sciences
The Administrative Centre for China's Agenda 21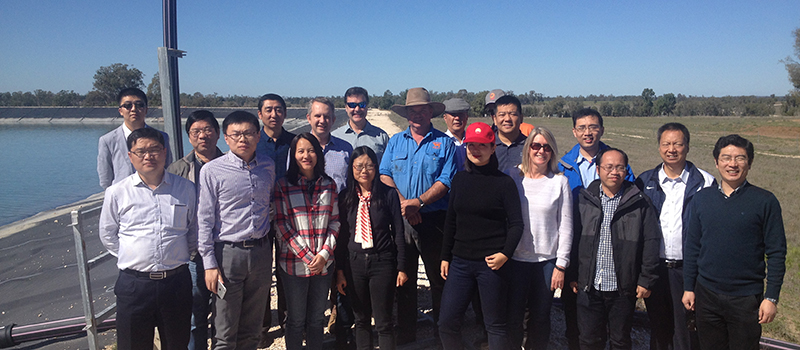 The group was accompanied by officers from Austrian Government Geoscience Australia and Department of Industry, Innovation and Science. They met with representatives from CO2CRC and Global CCS Institute in Melbourne, visited CO2CRC's CCS demonstration facility in Otway, Victoria and APLNG's coal seam gas water treatment facility in Condabri, Queensland.