Mechanics at the Chinese Academy of Sciences and jointly hosted by the Department of Social Development, Ministry of Science and Technology; the Administrative Centre for China's Agenda 21; and Geoscience Australia. 51 students with a variety of backgrounds were selected from over 300 applicants to attend the School - 44 from China and 7 from Australia.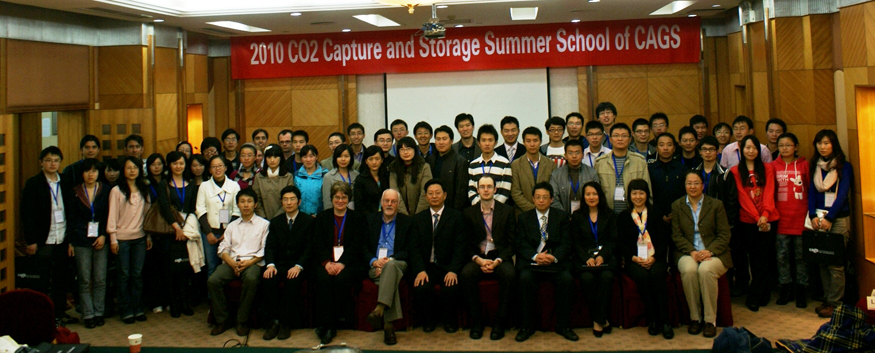 The workshop was divided into six sessions covering most aspects of CO2 capture and geological storage including: CO2 capture technology; safety assessment and monitoring; site exploration and characterisation; modelling and storage capability assessment; economics; and CCS projects in China and Australia.
Each session comprised lectures and group discussions. Students were encouraged to contribute to robust discussions which addressed topics related to the subject of each session. Many of them used the opportunity to ask questions and share their experience and knowledge with other students and with the experts.